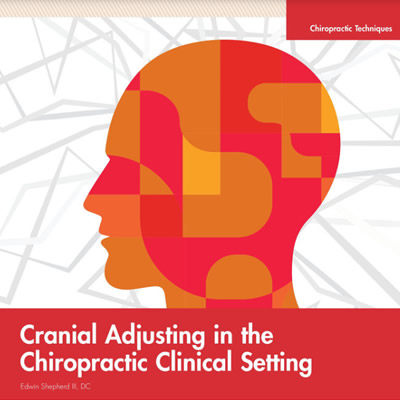 Cranial adjusting has been around for quite some time. It's involved in many different chiropractic techniques. We've seen great success in using cranial adjusting for concerns such as
ADD/ADHD
Balance disturbances
Headaches
Instability in the neck
Jaw problems
Sinus problems
Vertigo and dizziness
Whiplash
Dr. Shepherd was recently featured in Plexus Magazine, a publication by the Washington State Chiropractic Association. He authored an article entitled Cranial Adjusting in the Chiropractic Clinical Setting, which tells all about how cranial adjusting works.
Our Amazing Bodies
Your skull isn't made up of one piece. It involves several different plates, all linked together by small sutures. There is some movement to them, and they can get misaligned in different directions. These misalignments create stress on the central nervous system. The result can be many problems, some of which are listed above.
The Gentle Activator®
When we perform cranial adjusting, we do so with the low-force, noninvasive Activator. Thanks to our years of experience, we know when to adjust and when it's not appropriate to do so. With the Activator, we can safely perform the cranial adjustment you need. If we don't think that it's right for you, we'll inform you immediately and refer you to the appropriate practitioner for your case.
If you'd like to learn more, check out Dr. Shepherd's article here!