Chiropractic Care
Shepherd Family Chiropractic primarily focuses on the detection of spinal misalignments that interfere with nervous system function. As the nervous system controls everything in the body, interference can produce a variety of painful or debilitating problems.
Our purpose is to determine if and where you have nerve interference. Through our sophisticated diagnostic technology, we can then correct the problem areas. This correction allows the body to do what it's designed to do: heal itself.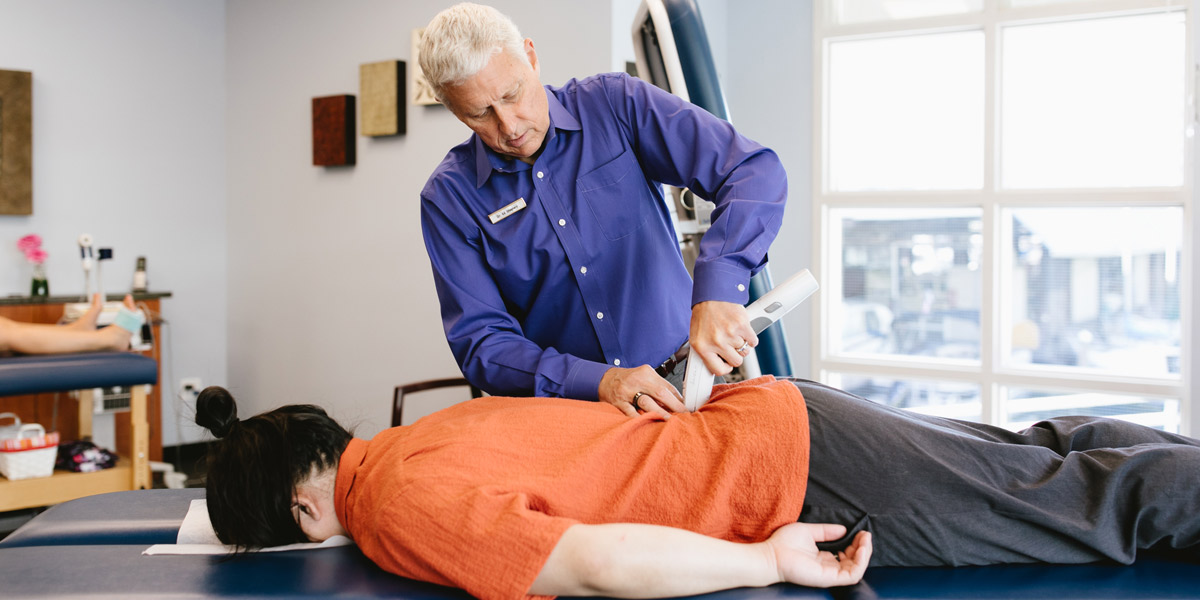 Activator Methods®
Our office specializes in a technique called Activator Methods®. This approach is instrument-based. We use a handheld device that delivers an accurate and high-speed thrust to the appropriate areas of the spine. This care is gentle, effective and systematic.
Patients, from newborns to seniors, are relaxed and comfortable during their visits with Dr. Shepherd. There's no twisting or popping of the spine, yet our results are remarkable and consistent.
Some of the many conditions that we address are chronic pain, colic, dizziness, headaches, motor vehicle accident injuries, on-the-job injuries, sciatica and TMD (jaw pain).
NEW PATIENTS »

Benefits of Chiropractic Care
Better sleep
Decreased pain
Elimination of childhood health issues
Improved posture
Increased mobility
Revitalization of the immune system
Welcome to Our Practice
Because our office cares for a large pediatric population, our approach is safe and gentle. Parents trust us with their precious children. We'd love to welcome you and your entire family to our warm and friendly clinic in South Lake Union. We feature noninvasive scan technology and offer new patient pre-acceptance interviews at no charge and emergency hours. Contact us today for an appointment!

Chiropractic Care | (206) 691-1800