Meet Dr. Edwin Shepherd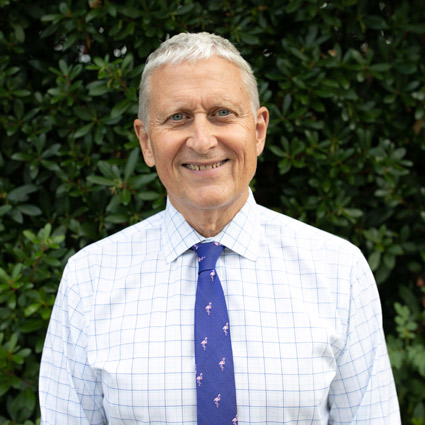 Since 1981, Dr. Shepherd has delivered customized chiropractic care to families wishing to eliminate their pain and optimize their vitality. At Shepherd Family Chiropractic it's our privilege to welcome everyone from young professionals to newborn babies. We're here to make a difference in your life!
Diving Into the World of Chiropractic
While in college, Dr. Shepherd was a competitive springboard diver. During a practice one day, he hit the water the wrong way and injured his back.
I was in a lot of pain. I saw my family doctor, who gave me pain pills and muscle relaxers. They didn't lessen the pain at all. My coach suggested that I see a chiropractor. I took his advice, and it changed my life. I had tremendous results in a very short time. I knew then that instead of becoming a dentist, I wanted to be a chiropractor.
A Proud Palmer Graduate
Dr. Shepherd received his Doctor of Chiropractic degree from the prestigious Palmer College of Chiropractic in Davenport, Iowa. "This profession appeals to me on so many levels. I love helping people in a way that allows the body to heal itself. It's priceless." Over the years, Dr. Shepherd has become a national expert in a highly respected technique called Activator Methods®. He's a senior clinical instructor with an advanced proficiency rating. It's his passion to travel all over the US and Canada training other doctors. He's also Webster-certified to help moms-to-be have an optimal pregnancy.
EXPLORE OUR SERVICES »

An Active Member of the Community
Dr. Shepherd holds memberships in many local organizations, including
On a Personal Note
When he's not busy working in the office, Dr. Shepherd values family time. He's married to Cheryl, who's also the office manager. He enjoys hiking, steelhead fishing, exercising and running. He's also owned and operated practices in Illinois and Maine.
Contact Us
During his decades of practice, Dr. Shepherd has helped thousands of patients live better lives. He can do the same for you. Our South Lake Union office is an in-network provider, and we accept same-day appointments. New patient pre-acceptance interviews are always free. Contact us today!

Dr. Edwin Shepherd | (206) 691-1800