I'd like to send encouragement to you today. Here is some good news: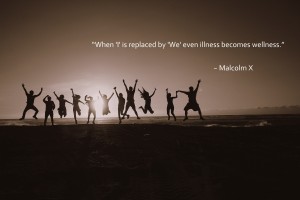 The COVID19 curve in Seattle is beginning to flatten
a 95 year old woman from Spain has completely recovered from COVID 19
Seattleites are doing a good job with "Social Distancing"
Patients who are not feeling well are calling to reschedule their appointments
Chiropractic Adjustments are important in helping to combat the COVID19 by helping your body and all its systems to function at their best
New Patients are calling to schedule appointments because they heard chiropractic can help
We continue to do our part to sanitize and make sure our patients are safe when in our office by:
wiping down the adjusting tables after every adjustment
having patients remove their shoes for their adjustments, then wiping down the boots we place on your feet
moving the waiting chairs 6 feet apart to honor the "social distancing"
wiping down the cold laser machine after use on each patient
wiping down the check-in i-pad after each patient checks in
wiping off the credit card machine
have sanitizer available at check-in and check-out
wiping down the soap dispenser in the bathroom
wiping down door handles
having Vitamin C and Zinc available for patients during their visits
My staff and I are sanitizing our hands after each patient (lotion available for those dry hands!)
We are attempting to keep our normal hours of seeing patients from 9am-1pm and 3pm to 6pm. If you don't have a scheduled appointment, please call the office first to schedule. For the most part, we are spreading out the appointments so there are fewer patients in the office at one time.
When was the last time you were adjusted? Who do you know that could benefit from chiropractic care to help them through this trying time? Please let them know we are here to help.